Today's challenge for day 5 was deceptively fun yet super challenging! Its called the Book Spines Challenge as a head nod to its creator
The Book Spines
. For this challenge all you had to do was create a poem using books spines. Poetry has never been my thing but it seemed like a good laugh to try.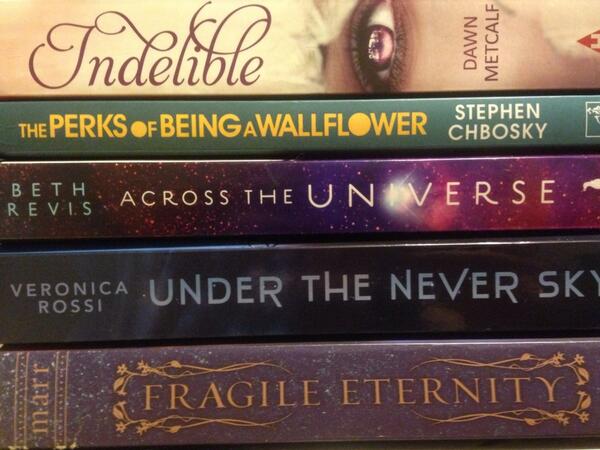 My poem is the world was perfect would have some added words but you give and take when you make terrible poetry. In my head I read it as The indelible perks of being a wallflower across the universe and under the never sky cause a fragile eternity. I have doubts this is poetry, maybe a very short narrative but don't tell anyone.
What would your book spine poem say?